We selected three interesting overarching use cases and created a user journey. This process enabled us to identify touchpoints where a digital health tool could guide the user through health or lifestyle challenges. In this workshop, we chose to explore these specific challenges:
effective motivational coaching for a healthy lifestyle
the 'new normal' workplace
a holistic recovery program and guidance.
We hope that the resulting ideas will be used as inspiration in future projects within XAOP or the participant's projects.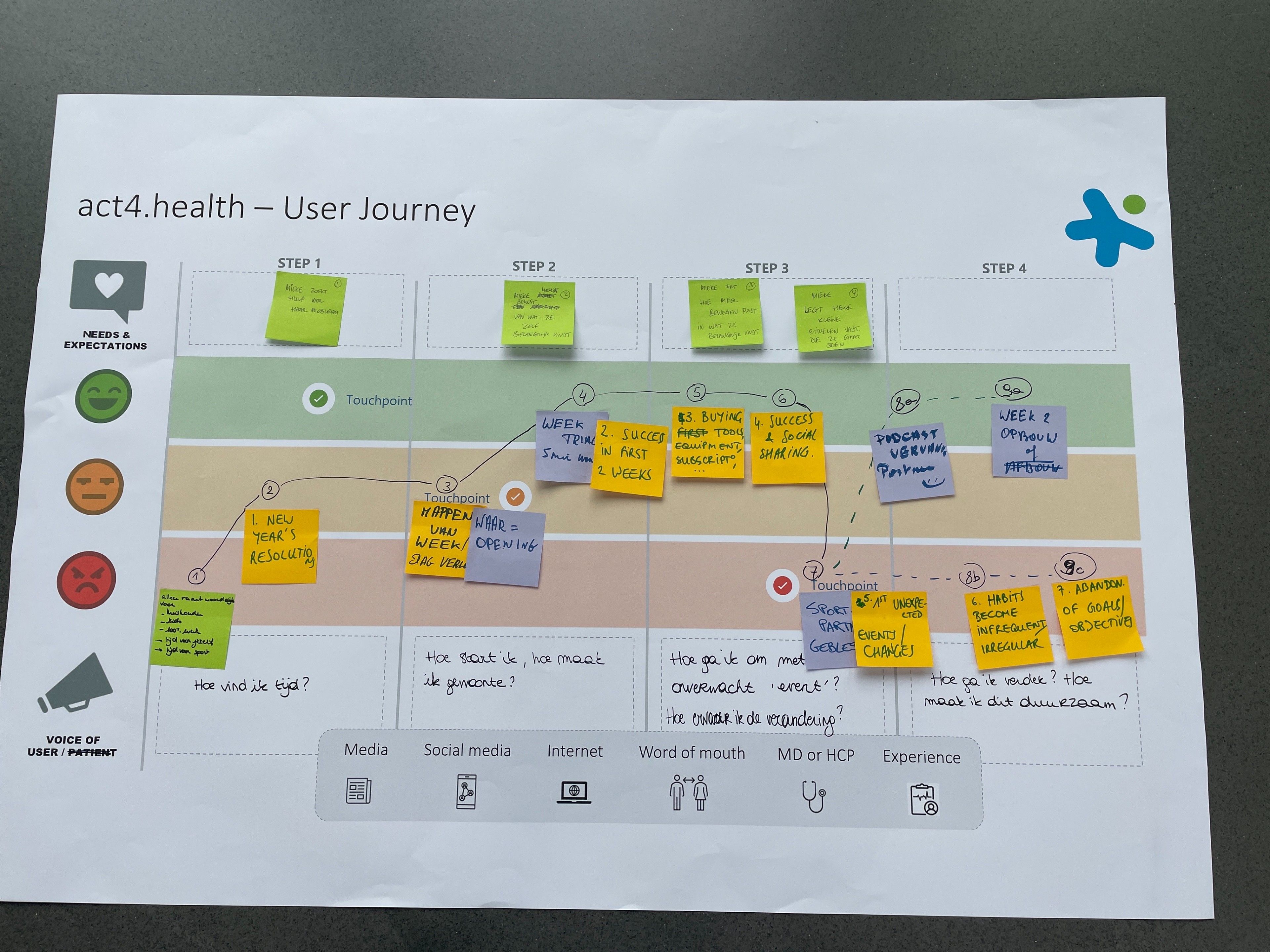 We experienced how valuable it is to bring together people with different backgrounds and develop ideas into concepts. If you are interested in creating a digital health solution for your business, we are more than happy to offer this workshop approach to you! Please feel free to contact us.